ListView
Because User Experience is key
Stay22's Listview product gives you the flexibility to list products directly alongside hotels and other accommodations, creating a comprehensive list of offerings to the customers they serve displays in a highly UX-friendly layout.
With listview, publishers ensure the ease of visibility to compare prices and options within their preferred web page or app.
Additionally, listview offers businesses a significant boost in organic search traffic by optimizing how its list appears during searches. With listview as an option, businesses have access to one more amazing tool for unleashing their full potential!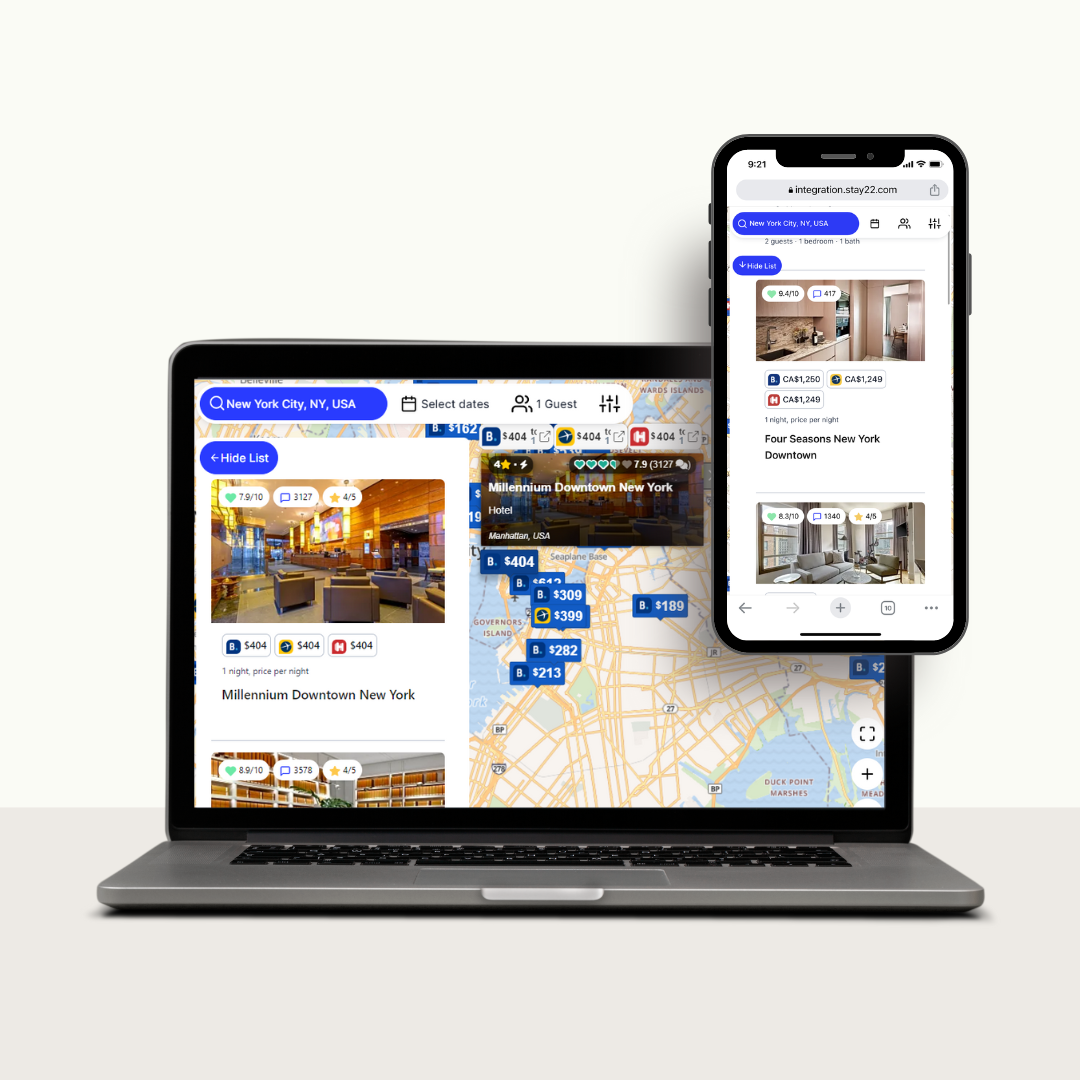 Why ListView?
Because users greatly appreciate an interactive visual experience pertaining to travel decisions. The way they aggregate and view such options can make a dramatic impact on their click through and conversion. In an effort to diversify the user experience and accommodation display options, ListView is a smooth alternative to loading an entire iframe.
Top Features
1.Easily scroll image thumbnails to browse bookings
2.Simple and intuitive to use

Easy to navigate on mobile

Saves times for the users

Easy to integrate

Increases conversion